Rundle-Lister Lectureship in Transformative Nutritional Medical Education
Nutrition is crucial to improving health and preventing disease. And yet, despite all of medicine's advanced technologies, basic nutrition remains a blind spot in our healthcare system. The Rundle-Lister Lectureship in Transformative Nutritional Medical Education is poised to change that. The Lectureship is awarded once a year to a preeminent clinician researcher in recognition of their outstanding contributions to the role of nutrition in patient care. The awardee delivers the lecture as part of the Food as Medicine Update series with the goal of enhancing nutrition knowledge among healthcare providers as a means to improve patient outcomes.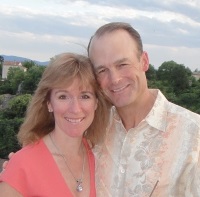 The Rundle-Lister Lectureship in Transformative Nutritional Medical Education was established by a gift from Dr Margaret Rundle and her husband, Stephen Lister in 2017. Dr Rundle (University of Toronto - BSc'85, MD '89) completed her undergraduate degree in Nutritional Sciences before entering medical school. Over the last 28 years as a Family Physician, she has had a passion for motivating and educating her patients in nutrition, health and well-being.
Margaret and Stephen, in giving this gift, envisioned a way to provide accredited education to practising physicians, furthering their knowledge in nutrition, while at the same time recognizing and rewarding significant researchers in the field. As one of the few Faculties of Medicine that contains a Department of Nutritional Sciences, Margaret and Stephen believe that the University of Toronto is setting an extraordinary example in providing excellence in teaching and rewarding nutritional science research through their ongoing initiatives, such as the updated MD Program Foundations Curriculum and this Lectureship.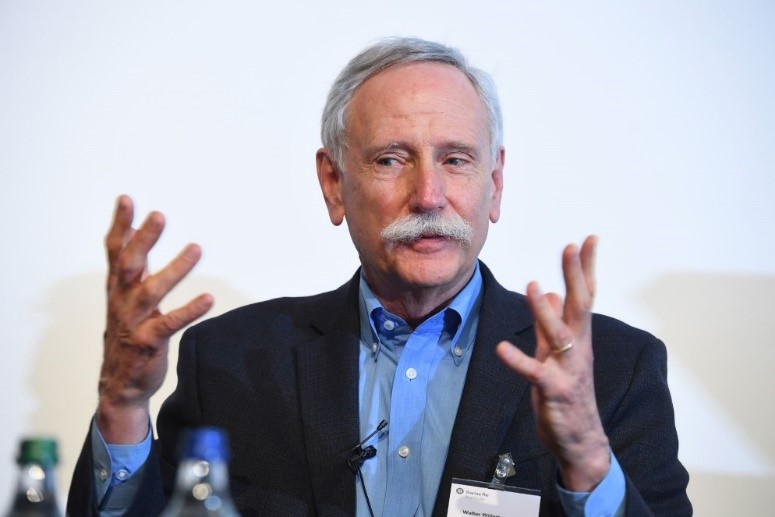 Dr. Walter C. Willett is the 2019 recipient of the Rundle-Lister Lectureship in Transformative Nutritional Medical Education. Dr. Walter Willett is Professor of Epidemiology and Nutrition at the Harvard T.H. Chan School of Public Health and Professor of Medicine at Harvard Medical School in Boston, Massachusetts. He served as Chair of the Department of Nutrition at Harvard T.H. Chan School of Public Health for 25 years.
Dr. Willett was born in Hart, Michigan and grew up in Madison, Wisconsin, studied food science at Michigan State University, and graduated from the University of Michigan Medical School before obtaining a Doctorate in Public Health from Harvard School of Public Health. Dr. Willett has focused much of his work over the last 35 years on the development of methods, using both questionnaire and biochemical approaches, to study the effects of diet on the occurrence of major diseases. He has applied these methods starting in 1980 in the Nurses' Health Studies I and II and the Health Professionals Follow-up Study. Together, these cohorts that include nearly 300,000 men and women with repeated dietary assessments are providing the most detailed information on the long-term health consequences of food choices.
Dr. Willett has published over 1,800 articles, primarily on lifestyle risk factors for heart disease and cancer, and has written the textbook, Nutritional Epidemiology, published by Oxford University Press. He also has four books for the general public, Eat, Drink and Be Healthy: The Harvard Medical School Guide to Healthy Eating, just recently revised and released, Eat, Drink, and Weigh Less, co-authored with Mollie Katzen, The Fertility Diet, co-authored with Jorge Chavarro and Pat Skerrett and Thinfluence, co-authored with Malissa Wood and Dan Childs. Dr. Willett is among the top three most cited persons in all areas of science. He is a member of the National Academy of Medicine and the recipient of many national and international awards for his research.