Rundle-Lister Lectureship in Transformative Nutritional Medical Education
Nutrition is crucial to improving health and preventing disease. And yet, despite all of medicine's advanced technologies, basic nutrition remains a blind spot in our healthcare system. The Rundle-Lister Lectureship in Transformative Nutritional Medical Education is poised to change that. The Lectureship is awarded once a year to a preeminent clinician researcher in recognition of their outstanding contributions to the role of nutrition in patient care. The awardee delivers the lecture as part of the Food as Medicine Update series with the goal of enhancing nutrition knowledge among healthcare providers as a means to improve patient outcomes.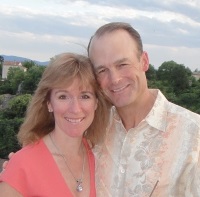 The Rundle-Lister Lectureship in Transformative Nutritional Medical Education was established by a gift from Dr Margaret Rundle and her husband, Stephen Lister in 2017. Dr Rundle (University of Toronto - BSc'85, MD '89) completed her undergraduate degree in Nutritional Sciences before entering medical school. Over the last 30 years as a Family Physician, she has had a passion for motivating and educating her patients in nutrition, health and well-being.
Margaret and Stephen, in giving this gift, envisioned a way to provide accredited education to practising physicians, furthering their knowledge in nutrition, while at the same time recognizing and rewarding significant researchers in the field. As one of the few Faculties of Medicine that contains a Department of Nutritional Sciences, Margaret and Stephen believe that the University of Toronto is setting an extraordinary example in providing excellence in teaching and rewarding nutritional science research through their ongoing initiatives, such as the updated MD Program Foundations Curriculum and this Lectureship.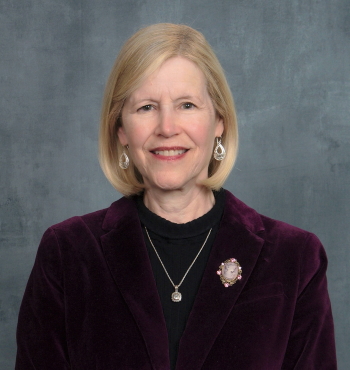 Dr. JoAnn Manson is the 2020 recipient of the Rundle-Lister Lectureship in Transformative Nutritional Medical Education. Dr. Manson is Professor of Medicine and the Michael and Lee Bell Professor of Women's Health at Harvard Medical School, Professor in the Department of Epidemiology, Harvard T.H. Chan School of Public Health, and Chief of the Division of Preventive Medicine at Brigham and Women's Hospital (BWH).
Dr. Manson is a physician epidemiologist, endocrinologist, and Principal Investigator of several research studies, including the Women's Health Initiative Clinical Center In Boston (PI since study inception in 1993); the cardiovascular component of the Harvard Nurses' Health Study (PI for 20 years), the VITamin D and OmegA-3 TriaL (VITAL; PI with Dr. J. Buring since study inception in 2009); and the COcoa Supplement and Multivitamin Outcomes Study (COSMOS, PI with Dr. H. Sesso since 2014).
Her primary research interests include randomized clinical prevention trials of nutritional and lifestyle factors related to heart disease, diabetes, and other age-related disorders and the role of endogenous and exogenous estrogens as determinants of chronic disease. Dr. Manson has received numerous honors, including the American Heart Association's (AHA) Population Research Prize, the AHA's Distinguished Scientist Award, The AHA's Ancel Key's Lectureship Award, the AHA's Research Achievement Award, election to the Institute of Medicine of the National Academies (National Academy of Medicine), membership in the Association of American Physicians (AAP), fellowship in AAAS, the Woman in Science Award from the American Medical Women's Association, the Bernadine Healy Award for Visionary Leadership in Women's Health, and the Massachusetts Medical Society awards in both Public Health and Women's Health Research. She served as the 2011-2012 President of the North American Menopause Society. Dr. Manson has published more than 1,200 articles, is the author or editor of several books and textbooks, and is one of the most highly cited researchers in the world in the field of clinical medicine. She was also one of the physicians featured in the National Library of Medicine's exhibition, History of American Women Physicians.