Rundle-Lister Lectureship in Transformative Nutritional Medical Education
Nutrition is crucial to improving health and preventing disease. And yet, despite all of medicine's advanced technologies, basic nutrition remains a blind spot in our healthcare system. The Rundle-Lister Lectureship in Transformative Nutritional Medical Education is poised to change that. The Lectureship is awarded once a year to a preeminent clinician researcher in recognition of their outstanding contributions to the role of nutrition in patient care. The awardee delivers the lecture as part of the Food as Medicine Update series with the goal of enhancing nutrition knowledge among healthcare providers as a means to improve patient outcomes.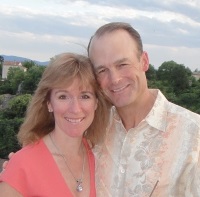 The Rundle-Lister Lectureship in Transformative Nutritional Medical Education was established by a gift from Dr Margaret Rundle and her husband, Stephen Lister in 2017. Dr Rundle (University of Toronto - BSc'85, MD '89) completed her undergraduate degree in Nutritional Sciences before entering medical school. Over the last 27 years as a Family Physician, she has had a passion for motivating and educating her patients in nutrition, health and well-being.
Margaret and Stephen, in giving this gift, envisioned a way to provide accredited education to practising physicians, furthering their knowledge in nutrition, while at the same time recognizing and rewarding significant researchers in the field. As one of the few Faculties of Medicine that contains a Department of Nutritional Sciences, Margaret and Stephen believe that the University of Toronto is setting an extraordinary example in providing excellence in teaching and rewarding nutritional science research through their ongoing initiatives, such as the updated MD Program Foundations Curriculum and this Lectureship.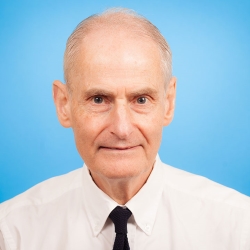 Dr. David J.A. Jenkins is the 2018 recipient of the Rundle-Lister Lectureship in Transformative Nutritional Medical Education. Dr. Jenkins is an University Professor, and Canada Research Chair, in the Departments of Nutritional Sciences and Medicines, a staff physician in the Division of Endocrinology and Metabolism, the Director of the Clinical Nutrition and Risk Factor Modification Center, and a Scientist in the Li Ka Shing Knowledge Institute, St. Michael's Hospital. He was educated at Oxford University, obtaining his DM, DPhil and DSc. He is a fellow of the Royal College of Physicians (London) and of the Royal College of Physicians of Canada. He has served on committees in Canada and the United States that formulated nutritional guidelines for the treatment of diabetes and recommendations for fiber and macronutrient intake under the joint US-Canada DRI system (RDAs) of the National Academy of Sciences. He also served as a member of Agriculture Canada's Science Advisory Board (2004-2009) on the future direction of Canada's agriculture and agricultural research. His research area is the use of diet in the prevention and treatment of hyperlipidemia and diabetes. He has over 300 original publications on these and related topics. His team was the first to define and explore the concept of the glycemic index of foods and demonstrate the breadth of metabolic effects of viscous soluble fiber, including blood glucose and cholesterol lowering. His group developed the cholesterol lowering concept of the dietary portfolio that has entered guidelines in many jurisdictions (e.g. CCS, Heart UK etc.). He believes in the therapeutic value of plant based diets and that diets have to be environmentally sustainable.