The conference will take place on
Friday, November 15, 2019 from 8:30 a.m. to 4:30 p.m.
Li Ka Shing Knowledge Institute
209 Victoria St,
2nd floor Exhibition Hall & Auditorium
Toronto, M5B 1T8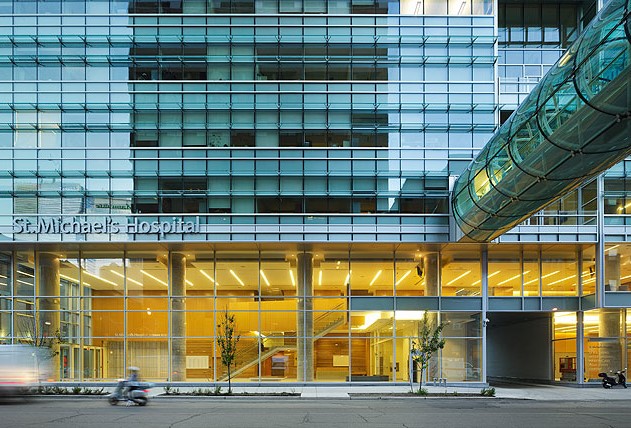 The Li Ka Shing Knowledge Institute was established in 2011 as the result of a generous donation of $25 million by Hong Kong entrepreneur and philanthropist Li Ka Shing. St. Michael's was the first Canadian biomedical program to receive a grant from the Foundation. Research at St. Michael's Hospital is comprised of two main components - the Keenan Research Centre for Biomedical Science focusing on basic and translational science research, and the Li Ka Shing Knowledge Institute focusing on clinical and health services research. They are fully affiliated with the University of Toronto, the largest research entity in Canada. The Li Ka Shing Foundation runs clinical trials, and specializes in research on health services and policy, population health, global health and knowledge translation research at St. Michael's Hospital. Our focus is on conducting research and disseminating knowledge that is relevant for our health care system and important to our patients.
Location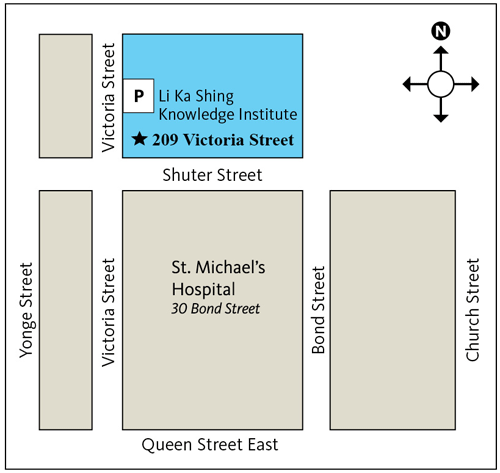 Parking:
Parking is available underground at the Li Ka Shing Knowledge Institute. The entrance is off Victoria Street (see map).
Prices for IMPARK parking:
$10.00 per hour
Daily Maximum (9a.m. - 7p.m.) $20.00
Evening flat rate (6p.m. - 6a.m.) $8.00
Public Transit
The nearest subway station is the Queen Street Station on the Yonge line. Exit the station and walk north on Yonge to Shuter Street, then east on Shuter to Victoria Street. The Li Ka Shing centre is on the north east corner of Shuter and Victoria.