Dr. Walter C. Willett, MD, DrPH
Rundle-Lister Lectureship Award Winner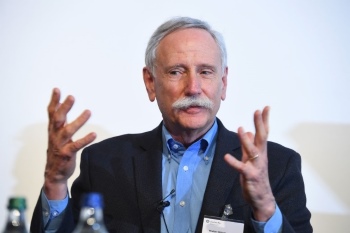 Dr. Walter Willett is Professor of Epidemiology and Nutrition at the Harvard T.H. Chan School of Public Health and Professor of Medicine at Harvard Medical School in Boston, Massachusetts. He served as Chair of the Department of Nutrition at Harvard T.H. Chan School of Public Health for 25 years.
Dr. Willett was born in Hart, Michigan and grew up in Madison, Wisconsin, studied food science at Michigan State University, and graduated from the University of Michigan Medical School before obtaining a Doctorate in Public Health from Harvard School of Public Health. Dr. Willett has focused much of his work over the last 35 years on the development of methods, using both questionnaire and biochemical approaches, to study the effects of diet on the occurrence of major diseases. He has applied these methods starting in 1980 in the Nurses' Health Studies I and II and the Health Professionals Follow-up Study. Together, these cohorts that include nearly 300,000 men and women with repeated dietary assessments are providing the most detailed information on the long-term health consequences of food choices.
Dr. Willett has published over 1,800 articles, primarily on lifestyle risk factors for heart disease and cancer, and has written the textbook, Nutritional Epidemiology, published by Oxford University Press. He also has four books for the general public, Eat, Drink and Be Healthy: The Harvard Medical School Guide to Healthy Eating, just recently revised and released, Eat, Drink, and Weigh Less, co-authored with Mollie Katzen, The Fertility Diet, co-authored with Jorge Chavarro and Pat Skerrett and Thinfluence, co-authored with Malissa Wood and Dan Childs. Dr. Willett is among the top three most cited persons in all areas of science. He is a member of the National Academy of Medicine and the recipient of many national and international awards for his research.


Rundle-Lister Lectureship Award Winner

Diet and health across the lifespan
Objectives:
Know the components of diet most responsible for increased risk of overweight, diabetes and heart disease.
Know the main types of fat and how they relate to risk of coronary heart disease and diabetes.
Understand the potential impact of combined diet and lifestyle changes on risk of cardiovascular disease, diabetes, and cancer.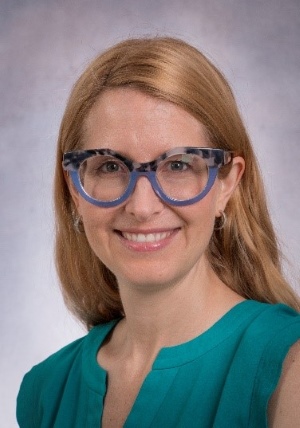 Dr. Rebecca Hoban is a staff neonatologist and The Director of Breastfeeding Medicine at SickKids, and an Assistant Professor of Paediatrics at the University of Toronto. Dr. Hoban graduated from Indiana University School of Medicine, and then completed a pediatric residency at Cincinnati Children's Hospital, a neonatal-perinatal medicine fellowship at Tufts University, and a Masters in Public Health in Global Health at Harvard, before joining the neonatology staff at Rush University Medical Center in Chicago. She brings extensive international clinical, educational, and training experiences from a dozen countries. Dr. Hoban joined the Hospital for Sick Children in 2017 as neonatology staff, where her focus is on nutrition and human milk. She has been an invited speaker on breastfeeding topics locally and internationally, and is active in clinical and translational human milk research. Current research and projects include improving term human milk provision in the high-risk neonatal population, milk biomarkers to predict lactation success, inflammatory markers in human milk, and human milk as stem cell therapy in premature infants with intraventricular hemorrhage.
Weeding through the evidence: Marijuana and breastfeeding
Objectives:
Summarize what we know about the use of cannabis during lactation, including:

Epidemiology
Pharmacology of cannabis during lactation and resultant infant exposure

Understand available evidence of short and long term consequences in infants exposed during breastfeeding
Discuss potential recommendations for healthcare providers and families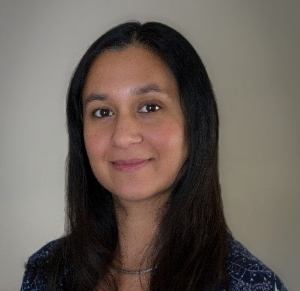 Dr. Vasanti Malik is an Assistant Professor in the Department of Nutritional Sciences at the University of Toronto. She obtained a MSc. in Nutritional Sciences from the University of Toronto and a dual doctorate in Nutrition and Epidemiology from the Harvard T.H. Chan School of Public Health. Her research focuses on evaluating dietary risk factors for obesity, type 2 diabetes and cardiovascular diseases across the life-course in local and global populations. Among her research areas, Dr. Malik is most known for her work related to sugary beverages, which has had an important role in shaping dietary recommendations and policies. Dr Malik is highly trained in conducting randomized controlled trials and longitudinal data analysis including complex and innovative statistical methods. She holds an Adjunct position in the Department of Nutrition at the Harvard T.H. Chan School of Public Health and is an Associate Editor for BMC Obesity and a Review Editor for Frontiers in Public Health. Dr. Malik has authored over 85 peer-reviewed scientific articles and 4 book chapters. The ultimate goal of Dr. Malik's work is to inform future large-scale community-based interventions and policy strategies to support both human and planetary health.
Sugars and health: What is the right direction for public policy?
Objectives:
Broadly summarize the evidence linking intake of sugars to cardiometabolic health outcomes
Understand biological mechanisms linking sugars to cardiometabolic health
Consider policy strategies targeting sugar reduction


Dr. Katherine Morrison, MD, PhD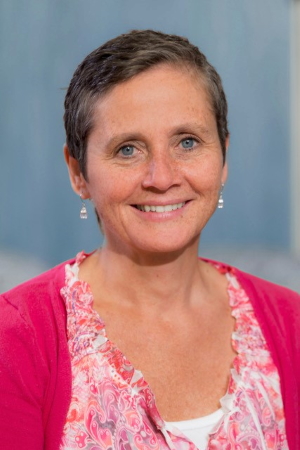 Dr. Katherine Morrison is a pediatric endocrinologist, Professor in the Department of Pediatrics and Co-Director of the Centre for Metabolism, Obesity and Diabetes Research at McMaster University. She is a clinician researcher, active clinically in the Pediatric Weight Management and Pediatric Lipid Clinics at McMaster Children's Hospital. Her research is centered around the etiology, consequences and treatment of obesity and lipid disorders in children. Dr. Morrison's work is supported by the Heart and Stroke Foundation of Canada, the Canadian Institutes of Health Research, HAHSO and the Ontario Ministry of Health.
Update on Pediatric Obesity Management
Objectives:
Be aware of an emerging approach to the child with obesity.
Be aware of the 5A approach to the child with obesity and their family.
Understand what is new in the nutritional management of the child or youth with obesity.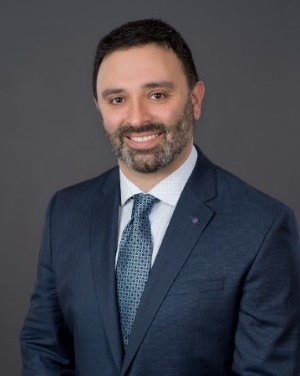 Dr. Alfred Aziz holds a PhD in Nutritional Sciences from the University of Toronto. He joined Health Canada in 2006, first as postdoctoral fellow and then as a research scientist. After completing a few assignments as part of Health Canada's Science Management Development Program, Alfred was appointed the Chief of Nutrition Regulations and Standards Division in 2014. Alfred led the updates to the Nutrition Labelling regulations and a multi-disciplinary team responsible for managing and integrating initiatives under the Healthy Eating Strategy, while directly being responsible for leading the work on labelling initiatives, sodium reduction and trans-fat elimination. Earlier this year, Alfred assumed the role of the Director General of the Office of Nutrition Policy and Promotion, which is the federal authority on dietary guidance and healthy eating policies.
What is new with Canada's Food Guide?
Objectives:
Overview of the approach to the revision of the Food Guide, the tools and resources released in early 2019 and next steps.
This session will provide an opportunity for participants to ask questions and seek clarification to support their understanding and use of the guidelines and various tools and resources.

Dr. John L. Sievenpiper, MD, PhD, FRCPC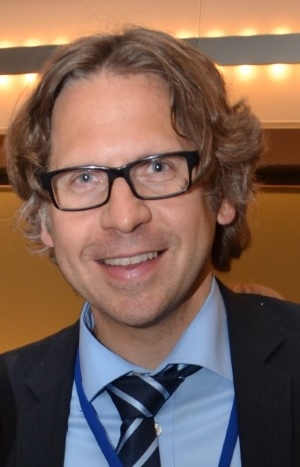 Dr. John Sievenpiper is a Clinician Scientist who holds appointments as an Associate Professor in the Department of Nutritional Sciences and the Lifestyle Medicine Lead in the MD Program at the University of Toronto. He also holds appointments as a Staff Physician in the Division of Endocrinology & Metabolism and Scientist in the Li Ka Shing Knowledge Institute at St. Michael's Hospital. Dr. Sievenpiper completed his MSc, PhD and Postdoctoral Fellowship training in the Department of Nutritional Sciences at the University of Toronto. He completed his MD at St. Matthew's University followed by Residency training in Medical Biochemistry at McMaster University leading to his certification as a Fellow of the Royal College of Physicians of Canada (FRCPC). He has established an internationally recognized research program focused on using randomized controlled trials and systematic reviews and meta-analyses to address questions of clinical and public health importance in relation to diet and cardiometabolic disease prevention with a particular interest in the role of sugars, carbohydrate quality, and plant-based dietary patterns. He is directly involved in knowledge translation with appointments to the nutrition guidelines' committees of Diabetes Canada, European Association for the study of Diabetes (EASD), Canadian Cardiovascular Society (CCS), and Obesity Canada. He is the recipient of numerous awards including a PSI Foundation Graham Farquharson Knowledge Translation Fellowship, Diabetes Canada Clinician Scientist Award, Banting & Best Diabetes Centre Sun Life Financial New Investigator Award, CIHR-INMD/CNS–New Investigator Partnership Prize, and CNS Young Investigator Award. He has authored more than 175 scientific papers and 15 book chapters.
Low carb versus low fat: What does the evidence say?

Dr. Aileen Burford-Mason is an immunologist, cell biologist and nutritionist with a deep interest in the evidence-based use of nutrition for health maintenance and disease prevention. She maintains a busy downtown practice in nutrition and teaches continuing medical education courses for doctors and other health care practitioners. Formerly Assistant Professor in the Department of Pathology Faculty of Medicine at the University of Toronto, her many research papers have been published in leading medical and scientific journals. She is author of two best-selling books – Eat Well Age Better (2012), and The Healthy Brain (2017) published by HarperCollins Canada.
Food for thought: Nutrition, cognitive health and the aging brain
Learning Objectives:
At the end of this session, participants will be able to:

Understand the relationship between cognitive function and common dietary patterns.
Recognize the role that micronutrient deficiencies play in poor brain health.
Discuss the significance of two common deficiencies – magnesium and vitamin D- and their influence of cognition.

Dr. Gregor Reid, PhD, MBA, ARM CCM, DrHS, FCAHS, FRSC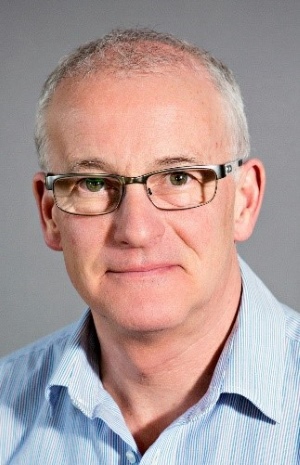 Dr. Gregor Reid is a Fellow of the Royal Society of Canada, and Distinguished Professor of Microbiology and Immunology and Surgery at Western University.
His laboratory at Lawson Health Research Institute focuses on the role of beneficial microbes in the health of humans and other life forms. He chaired the UN/WHO Expert Panel that defined probiotics in 2001. He has produced 29 patents, 538 publications, given 640 talks in 54 countries, and has a Google Scholar H factor of 97 with over 31,000 citations.
He has received an Honorary Doctorate from Orebro University, Sweden, Distinguished Alumni award from Massey University, New Zealand and a Canadian Society for Microbiologists Career Award.
The microbiome questions you'd like answered for patient issues across the lifespan
Objectives

The talk will cover the popularity of the microbiome and address seven questions:
What is the ideal diet for the microbiome?
Should I send a sample of my stool to find out if my microbiome puts me at risk of dementia, obesity or specific diseases or to find out I am healthy?
Should I have a fecal transplant if diagnosed with early fatal disease?
What are probiotics and what are they not?
Should I take probiotics after antibiotics?
If we're all different how can one probiotic work?
Which probiotic would you recommend?
Poor messaging from papers that made outlandish claims that led to 'fake news' will be countered.
Examples and recommendations will be given as to how we can propagate the concept of beneficial microbes across society.