Philip M. Sherman, MD, FRCPC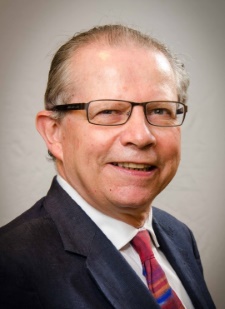 Philip Sherman is Professor of Paediatrics, Microbiology, Nutritional Sciences, & Dentistry at the Hospital for Sick Children, University of Toronto where he has been on faculty since 1984. Dr. Sherman is a Past-President of the North American Society of Pediatric Gastroenterology, Hepatology and Nutrition and a Past-President of the Canadian Association of Gastroenterology. He is the recipient of a Canada Research Chair (tier 1) in Gastrointestinal Disease (2001-22). His research interests focus on epithelial cell signal transduction responses to pathogenic, commensal and probiotic bacteria. Sherman is Scientific Director of the Canadian Institutes of Health Research Institute of Nutrition, Metabolism and Diabetes.
Rundle-Lister Lectureship Award Winner
Food as Medicine: Microbiome at the bedside and beyond
Objectives:
Recognize that diet, the gut microbiome, and the intestine have an impact on human health
Evaluate the effects an altered gut microbiome have on human health and disease
Consider human milk oligosachharides, prebiotics, and probiotics as drugs to manage specific human conditions
Johane P. Allard, FRCPC, MD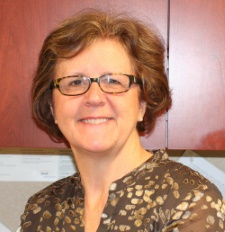 Johane Allard is Professor of Medicine at the University of Toronto, Toronto, Canada and is crossed-appointed at the Department of Nutritional Sciences and Institute of Medical Sciences. She trained in gastroenterology at McGill University before completing a research fellowship funded by the National Institute of Nutrition at the University of Toronto.
Dr. Allard is a clinician investigator, with a research focus in nutrition and gastrointestinal disorders. She is currently conducting several studies funded by peer-reviewed agencies in patients requiring nutrition support, people with non-alcoholic steatohepatitis (NASH) and patients with morbid obesity undergoing bariatric surgery. She has developed a research program on intestinal microbiome related to Metabolic-Syndrome which includes fecal transplantation and is funded by CIHR. In addition, she is conducting research on malnutrition in Canadian hospitals. Her publications are primarily in the area of nutrition support, micronutrients, NASH and obesity.
Dr. Allard is also the Director of the Division of Gastroenterology at the University of Toronto and the Director of the Nutrition Support Program at the University Health Network (UHN). She works with a multidisciplinary nutrition support team and is the Chair of the Nutrition Review Committee. She is also the past-chair the Royal College of Physician and Surgeon Examining Board in Gastroenterology and co-founder of the Canadian Nutrition Society and member of its Advisory Board.
The role of gut microbiome in non-alcoholic fatty liver disease
Objectives:
Briefly describe what is non-alcoholic fatty liver disease (NAFLD) and its association with obesity and clinical impact
Discuss the role of the intestinal microbiome in NAFLD and potential mechanisms
.
Premysl Bercik, MD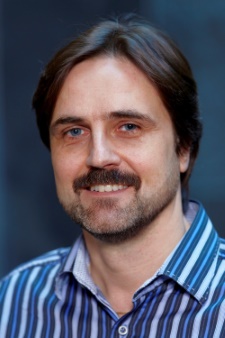 Dr. Premysl Bercik graduated as MD from Charles University, Prague, Czechoslovakia. He obtained his doctorate degree from University of Lausanne, Switzerland, where he studied neural control of gastrointestinal motility. He did his postdoctoral fellowship at McMaster University focusing on animal models of functional gastrointestinal diseases. Currently, he is Associate Professor in the Department of Medicine, and director of Clinical Motility Laboratory and Celiac Clinic at McMaster University. His basic and clinical research, funded by CIHR and NIH, investigates the role of intestinal bacteria in gut-brain axis signaling, and its pathogenic importance in functional gastrointestinal diseases and gluten-related disorders. He has published over 80 peer-reviewed papers, with current h-index of 36.
The gut microbiome in irritable bowel syndrome & gut dismotility syndromes
Objectives:
To review clinical studies investigating the role of microbiota in IBS
To explore possible pathophysiological mechanisms by which intestinal bacteria affect gut function
To present results of pilot studies using microbiota based therapies in IBS and severe gut dysfunction
Elena Comelli, PhD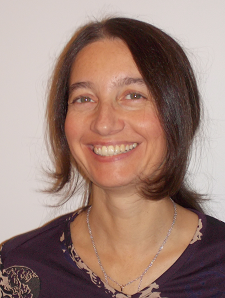 Dr. Elena Comelli is an Assistant Professor and holds the Lawson Family Chair in Microbiome Nutrition Research at the Department of Nutritional Sciences and the Joannah and Brian Lawson Centre for Child Nutrition, Faculty of Medicine, University of Toronto. Since 2015, Dr Comelli is also Adjunct Professor at the Department of Kinesiology at Brock University.
Dr Comelli obtained her PhD from ETH, Zurich, Switzerland with a research on probiotics for oral health and later did a postdoc at the Scripps Research Institute in San Diego, USA, working in the field of glycomics. In 2003, Dr Comelli returned to Switzerland and worked as a project manager at Nestlé Research Centre in Lausanne. In 2007, she joined the University of Toronto. Dr Comelli's group investigates the relationship between diet and the gut microbiome, including regulation of intestinal responses, such as via microRNA.
Elena is also an Associate Editor for the journal Applied Physiology, Nutrition and Metabolism.
Fecal microRNA: role in intestinal homeostasis and clinical applications
Objectives:
To discuss the role of microRNA in intestinal homeostasis
To review current knowledge on the impact of the microbiome on intestinal microRNA
To discuss the use of fecal microRNA as biomarkers in intestinal health and disease
Kenneth Croitoru, M.D.C.M.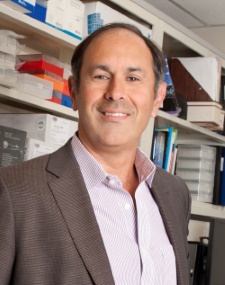 Kenneth Croitoru completed his internal medicine and gastroenterology and McGill and then a postdoctoral fellowship at McMaster University. He is currently Professor of Medicine and Immunology at the University of Toronto, and Clinician Scientist at the Lunenfeld-Tannenbaum Research Institute. His post-doctoral research was in Mucosal Immunology with John Bienenstock, McMaster University. He joined the Gastroenterology Division at McMaster in 1989 and moved to Mt Sinai Hospital in 2008. His research is focused on the fundamental biology of IBD and translation research in IBD. His research has focused on understanding how T cells function to maintain intestinal homeostasis in health and what defects in regulatory T cells allow for the breakdown of these mechanisms. He is the Project Leader of the GEM Project (www.GEMPROJECT.ca) a global clinical study, with over $15 million in funding from Crohn's Colitis Canada, CIHR and the Helmsley Charitable Trust. This study is coordinated out of the IBD Research Group and Zane Cohen Center at Mount Sinai Hospital. This is a prospective cohort study of healthy subjects at risk of developing Crohn's disease, exploring the Genetic, Environmental and Microbial factors leading to disease.

The gut microbiome & inflammatory bowel disease
Objectives:
Define IBD
Describe the current understanding of the cause of IBD
Describe Microbiome in IBD
Christina Lee, MD, FRCPC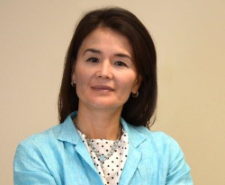 Christina Lee obtained her MD from the University of Toronto, where she also completed her residency in infectious diseases and medical microbiology. She is currently a professor in the Department of Pathology and Molecular Medicine at McMaster and clinical professor at UBC.
Dr. Lee has been performing FMT for recurrent C. difficile infection and active ulcerative colitis since 2008 in Hamilton and currently in Victoria.
C. Diff and Fecal Transplants
Objectives:
FMT for management of recurrent C. difficile infection (CDI)
a. Rationale
b. Current evidence
Microbiota of CDI and UC patients
Longitudinal measurement of Quality of life in CDI patients at baseline and following FMT