Dr. JoAnn E. Manson, MD, MPH, DrPH, FACP
Rundle-Lister Lectureship Award Winner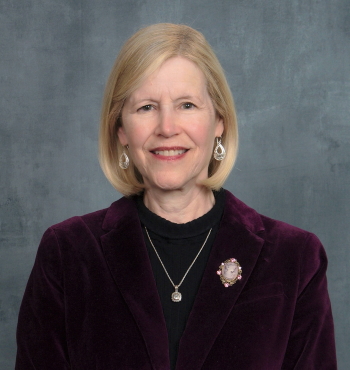 Dr. JoAnn Manson is Professor of Medicine and the Michael and Lee Bell Professor of Women's Health at Harvard Medical School, Professor in the Department of Epidemiology, Harvard T.H. Chan School of Public Health, and Chief of the Division of Preventive Medicine at Brigham and Women's Hospital (BWH). Dr. Manson is a physician epidemiologist, endocrinologist, and Principal Investigator of several research studies, including the Women's Health Initiative Clinical Center In Boston (PI since study inception in 1993); the cardiovascular component of the Harvard Nurses' Health Study (PI for 20 years), the VITamin D and OmegA-3 TriaL (VITAL; PI with Dr. J. Buring since study inception in 2009); and the COcoa Supplement and Multivitamin Outcomes Study (COSMOS, PI with Dr. H. Sesso since 2014).
Her primary research interests include randomized clinical prevention trials of nutritional and lifestyle factors related to heart disease, diabetes, and other age-related disorders and the role of endogenous and exogenous estrogens as determinants of chronic disease. Dr. Manson has received numerous honors, including the American Heart Association's (AHA) Population Research Prize, the AHA's Distinguished Scientist Award, The AHA's Ancel Key's Lectureship Award, the AHA's Research Achievement Award, election to the Institute of Medicine of the National Academies (National Academy of Medicine), membership in the Association of American Physicians (AAP), fellowship in AAAS, the Woman in Science Award from the American Medical Women's Association, the Bernadine Healy Award for Visionary Leadership in Women's Health, and the Massachusetts Medical Society awards in both Public Health and Women's Health Research. She served as the 2011-2012 President of the North American Menopause Society. Dr. Manson has published more than 1,200 articles, is the author or editor of several books and textbooks, and is one of the most highly cited researchers in the world in the field of clinical medicine. She was also one of the physicians featured in the National Library of Medicine's exhibition, History of American Women Physicians.


Rundle-Lister Lectureship Award Winner

Is Vitamin D or Omega-3 Supplementation Needed to Maintain Good Health?
Objectives:
Summarize the evidence for the use of vitamin D and Omega-3 supplements in the primary prevention of cardiovascular disease and cancer.
Review the rationale and design of a large-scale randomized trial.
Describe the trial's findings for each supplement in relation to cardiovascular disease and cancer outcomes.
Review recent meta-analyses of randomized trials on this topic.
Identify which patients are more or less likely to benefit from supplementation.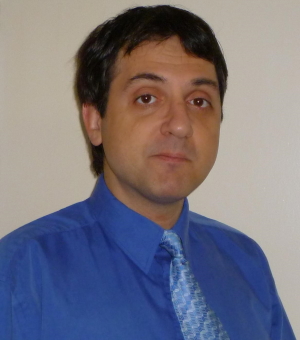 Dr. Andrew Mente is an Associate Professor in Health Research Methods, Evidence and Impact at the Population Health Research Institute, McMaster University. He received his doctoral degree in Epidemiology from the University of Toronto. He completed post-doctoral training in cardiovascular epidemiology at McMaster University in Hamilton, Canada, He has received a Research Fellowship from the Heart and Stroke Foundation of Canada, and a Research Early Career Award from Hamilton Health Sciences. Dr. Mente has studied the role of dietary sodium and cardiovascular diseases. His team conducted the largest ever epidemiologic study of the impact of sodium intake on blood pressure, cardiovascular disease risk, and mortality in the Prospective Urban Rural Epidemiology (PURE) study, a study of over 100,000 individuals from 18 low, middle and high income countries on 5 continents. Recently, Dr. Mente has co-led an investigation on the role of fats and carbohydrates in cardiovascular disease in the PURE cohort. He also has conducted numerous large systematic reviews of diet and cardiovascular disease including saturated fat. He is currently co-leading nutrition work in the PURE study investigating the impact of individual foods on cardiovascular markers and cardiovascular disease events.
Pass the Salt: Should you keep recommending low sodium to your patients?
Objectives:
Describe the associations between sodium consumption and blood pressure and other risk markers.
Summarize the current evidence on the impact of sodium on cardiovascular events and mortality from observational studies and randomized controlled trials.
Explain what the PURE study adds to the debate and what is needed to move the field forward.

Dr. Jill Hamilton, MD, MSc, FRCPC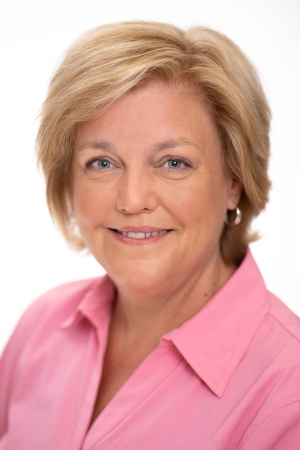 Dr. Jill Hamilton is Head of the Division of Endocrinology at the Hospital for Sick Children, Senior Associate Scientist at the Research Institute, and Professor of Paediatrics at University of Toronto. Her clinical work is in endocrinology and diabetes with a particular focus in the areas of complex obesity. She is the medical director of the SickKids Team Obesity Management Program (STOMP). Her research focuses on (i) the metabolic complications of obesity in childhood, (ii) biologic and psychosocial determinants of obesity, and (iii) obesity treatment outcomes and interventions. She has over 150 peer-reviewed publications and has received research funding from agencies including Canadian Institutes for Health Research (CIHR), National Institute of Health (NIH), Heart and Stroke Foundation and Diabetes Canada.
One Small Step: Management of Obesity in Children and Adolescents
Objectives:
Identify and understand the therapeutic options for obesity management in the pediatric age range.
Describe the expected weight changes following lifestyle, pharmacotherapy and bariatric surgery interventions in the pediatric age range.
Explain barriers and develop an approach to office-based counseling of pediatric patients (and families).



Dr. John L. Sievenpiper, MD, PhD, FRCPC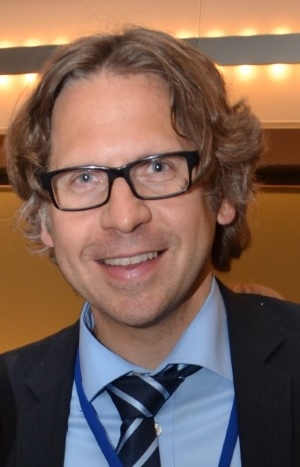 Dr. John Sievenpiper is a Clinician Scientist who holds appointments as an Associate Professor in the Department of Nutritional Sciences and the Lifestyle Medicine Lead in the MD Program at the University of Toronto. He also holds appointments as a Staff Physician in the Division of Endocrinology & Metabolism and Scientist in the Li Ka Shing Knowledge Institute at St. Michael's Hospital. Dr. Sievenpiper completed his MSc, PhD and Postdoctoral Fellowship training in the Department of Nutritional Sciences at the University of Toronto. He completed his MD at St. Matthew's University followed by Residency training in Medical Biochemistry at McMaster University leading to his certification as a Fellow of the Royal College of Physicians of Canada (FRCPC). He has established an internationally recognized research program focused on using randomized controlled trials and systematic reviews and meta-analyses to address questions of clinical and public health importance in relation to diet and cardiometabolic disease prevention with a particular interest in the role of sugars, carbohydrate quality, and plant-based dietary patterns. He is directly involved in knowledge translation with appointments to the nutrition guidelines' committees of Diabetes Canada, European Association for the study of Diabetes (EASD), Canadian Cardiovascular Society (CCS), and Obesity Canada. He is the recipient of numerous awards including a PSI Foundation Graham Farquharson Knowledge Translation Fellowship, Diabetes Canada Clinician Scientist Award, Banting & Best Diabetes Centre Sun Life Financial New Investigator Award, CIHR-INMD/CNS–New Investigator Partnership Prize, and CNS Young Investigator Award. He has authored more than 175 scientific papers and 15 book chapters.
Intermittent Fasting: Friend or Foe?
Objectives:
Define intermittent fasting and identify the different variations.
Summarize the evidence for and against the use of intermittent fasting to manage and prevent chronic disease.
Identify eating patterns to manage and prevent chronic disease.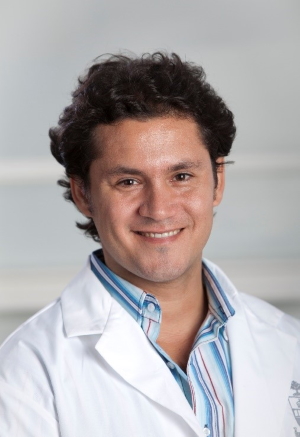 Dr. Ahmed El-Sohemy is a Professor at the University of Toronto and held a Canada Research Chair in Nutrigenomics. He earned his PhD in Nutritional Sciences from the University of Toronto and completed a postdoctoral fellowship at Harvard. The goal of his research is to understand how genetics can explain why some people respond differently from others to the same foods, beverages, and supplements they consume on health and performance. Dr. El-Sohemy has published over 150 peer-reviewed articles and has given over 200 invited talks. He is on the editorial board of 10 scientific and medical journals and served as an expert reviewer for more than 30 other journals and 12 granting agencies. Dr. El-Sohemy has served on Health Canada's Scientific Advisory Board and several internal expert advisory panels. He received the Centrum Foundation New Scientist Award for Outstanding Research by the Canadian Nutrition Society and both the Mark Bieber Professional Award and Stanley Wallach Award by the American College of Nutrition. He is the founder of Nutrigenomix Inc. and Chair's the company's International Science Advisory Board.
From Caffeine to Gluten: Do Our Genetics Influence How We Respond To Food And Is There A Role For Personalized Nutrition?
Objectives:
Define nutrigenomics and personalized nutrition.
Identify how nutrigenomics can inform nutrition education and management of your patients' health.

List barriers to using nutrigenomics in practice.

Timothy Caulfield, LLM, FRSC, FCAHS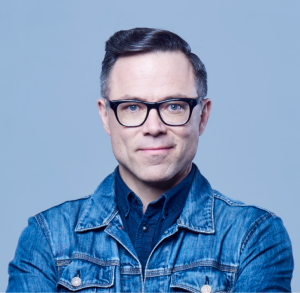 Timothy Caulfield is a Canada Research Chair in Health Law and Policy, a Professor in the Faculty of Law and the School of Public Health, and Research Director of the Health Law Institute at the University of Alberta. His interdisciplinary research on topics like stem cells, genetics, research ethics, the public representations of science and public health policy has allowed him to publish over 350 academic articles. He has won numerous academic and writing awards and is a Fellow of the Royal Society of Canada and the Canadian Academy of Health Sciences. He contributes frequently to the popular press and is the author of two national bestsellers: The Cure for Everything: Untangling the Twisted Messages about Health, Fitness and Happiness (Penguin 2012) and Is Gwyneth Paltrow Wrong About Everything?: When Celebrity Culture and Science Clash (Penguin 2015). His most recent book is Relax, Dammit!: A User's Guide to the Age of Anxiety (Penguin Random House, 2020). Caulfield is also the host and co-producer of the award-winning documentary TV show, A User's Guide to Cheating Death, which has been shown in over 60 countries, including streaming on Netflix in North America.
Yes, Debunking Works! Let's Get to It!
Objectives:
List common nutritional myths and understand the many ways in which misinformation is spread, particularly on social media, and the harm it can do.
Identify and utilize effective strategies for countering misinformation on the level of the individual and community.
Create an effective and engaging counter-message.

Dr. Jonathon Maguire, MD, MSc, FRCPC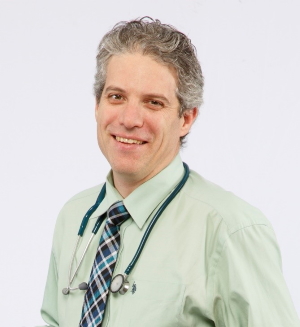 Dr. Jonathon Maguire holds the Lawson Family Chair in Patient Engagement in Child Nutrition at the University of Toronto and a CIHR/SPOR Mentorship Chair in Innovative Clinical Trials. He is an Associate Professor of Pediatrics and Nutritional Sciences at the University of Toronto and a Scientist in the Centre for Urban Health Solutions at the Li Ka Shing Knowledge Institute of St. Michael's Hospital. He is a staff Pediatrician in the Department of Pediatrics at St. Michael's Hospital with an active pediatric clinical practice. He has expertise in patient-oriented research with a focus on innovative clinical trials in child nutrition as well as the creation of tools to facilitate evidence informed practice. He co-leads TARGet Kids!, the largest practice-based research network for children in Canada.
Busting Myths about Plant-Based Diets for Children
Objectives:
Describe the current evidence of plant-based diets for children and how it can influence growth and development.
Identify the current guidelines about plant-based diets for children.
Explain the current evidence and controversies about variations in plant-based beverages and cow's milk for children and the impact on growth and development.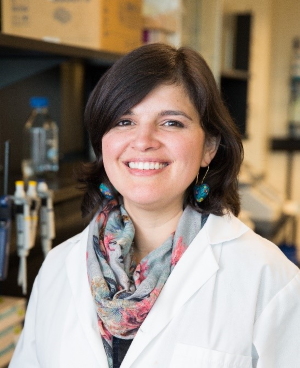 Dr. Marie-Claire Arrieta is an Assistant Professor in the departments of Physiology, Pharmacology and Pediatrics of the University of Calgary. Her research examines the interactions between the early-life gut microbiome and the infant's immune system. Her research program is framed around a translational approach, in which samples collected from children undergoing clinical care or enrolled in birth cohort studies are used to characterize the microbial alterations (dysbiosis) associated with asthma and asthma risk. Her research group also examines the causality and mechanisms of these associations in mouse models of inflammation, placing her work at a critical interface between clinical studies and experimental animal work.
As an advocate of science communication to the public, Dr. Arrieta has written a best-selling public book, Let Them Eat Dirt, and is involved in several science communication initiatives within Canada and abroad, including public talks, a second book and a documentary film project.
Let Them Eat Dirt: Can Microbes Impact the Health of Our Children?