Dr. David J.A. Jenkins MD, FRCPC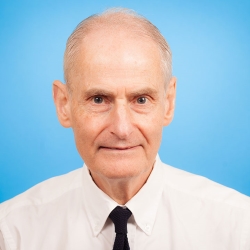 Dr. David J.A. Jenkins is an University Professor, and Canada Research Chair, in the Departments of Nutritional Sciences and Medicines, a staff physician in the Division of Endocrinology and Metabolism, the Director of the Clinical Nutrition and Risk Factor Modification Center, and a Scientist in the Li Ka Shing Knowledge Institute, St. Michael's Hospital. He was educated at Oxford University, obtaining his DM, DPhil and DSc. He is a fellow of the Royal College of Physicians (London) and of the Royal College of Physicians of Canada. He has served on committees in Canada and the United States that formulated nutritional guidelines for the treatment of diabetes and recommendations for fiber and macronutrient intake under the joint US-Canada DRI system (RDAs) of the National Academy of Sciences. He has over 300 original publications on these and related topics. His team was the first to define and explore the concept of the glycemic index of foods and demonstrate the breadth of metabolic effects of viscous soluble fiber, including blood glucose and cholesterol lowering. His group developed the cholesterol lowering concept of the dietary portfolio that has entered guidelines in many jurisdictions (e.g. CCS, Heart UK etc.). He believes in the therapeutic value of plant based diets and that diets have to be environmentally sustainable.
Rundle-Lister Lectureship Award Winner

Plant Foods for Human Health and Planetary Health
Objectives:
To understand some of the reasons why diets that are more plant based are being advocated for the general public and for disease prevention in clinical practice guidelines.
To understand how plant foods can reduce CVD risk and when combined (as in the dietary publication) can produce drug-like effects (e.g. on serum cholesterol).
To appreciate the negative impact of animal based feeding patterns combined with the population explosion on land, water, climate change and species loss.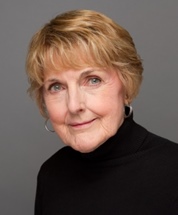 Dr. Aileen Burford-Mason is an immunologist, cell biologist and nutritionist with a deep interest in the evidence-based use of nutrition for health maintenance and disease prevention. She maintains a busy downtown practice in nutrition and teaches continuing medical education courses for doctors and other health care practitioners. Formerly Assistant Professor in the Department of Pathology Faculty of Medicine at the University of Toronto, her many research papers have been published in leading medical and scientific journals. She is author of two best-selling books – Eat Well Age Better (2012), and The Healthy Brain (2017) published by HarperCollins Canada.
Nutrition and the Aging Brain
Objectives:
Review brain health in the context of overall nutrition
Discuss links between brain function and common dietary patterns
Consider the role micronutrient deficiencies may play in deteriorating brain function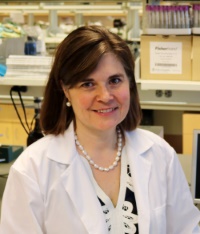 Dr. Wendy Ward is a Professor in the Faculty of Applied Health Sciences at Brock University where she holds a Canada Research Chair in Bone and Muscle Development. Wendy's research program studies how foods and food components may set us on a better trajectory for bone health throughout the lifespan. The goal of her research program is to develop dietary strategies that help protect against fragility fracture and osteoporosis. These strategies include novel foods and food components such as flaxseed and its omega-3 fatty acid; fish oil; flavonoids in tea and citrus; and soy and its isoflavones. She has published many peer-reviewed articles, invited reviews and books chapters on nutrition and women's health issues, including herbal and nutritional supplements. Wendy is a member of the Scientific Advisory Council of Osteoporosis Canada and an Associate Editor for the journal Applied Physiology, Nutrition and Metabolism. She is actively involved in continuing education for health professionals and community groups on topics about nutrition and health.
Healthy Eating to Support a Strong Skeleton: An Update
Objectives:
Identify the current recommendations for calcium and vitamin D, key nutrients that support bone health.
Understand the levels of dietary protein that have been shown to benefit musculoskeletal health, particularly during aging.
Understand emerging roles of other nutrients or food components in supporting bone health: fatty acids, vitamin K, polyphenols.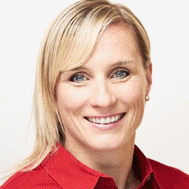 Jennifer Sygo is a dietitian and sports nutritionist with Cleveland Clinic Canada. After completing an undergraduate degree in Biochemistry at McMaster University and a Masters of Science in Human Biology and Nutritional Sciences from the University of Guelph, Jennifer joined Cleveland Clinic Canada in 2006, where she uses evidence-based strategies to help busy professionals and active individuals make simple dietary changes to improve their health and performance.
A leading sports nutritionist, Jennifer currently serves as the team dietitian for the Toronto Maple Leafs, Toronto Raptors, Athletics Canada, and Gymnastics Canada.
Jennifer's nutrition expertise has routinely been featured in the media, including the National Post, the Toronto Star, and CBC's The National. In 2014, Jennifer's first book, "Unmasking Superfoods" became a national best-seller.
From Intermittent Fasting to Ketogenic Diets: Emerging trends in nutrition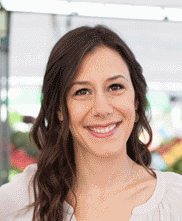 Stephanie Clairmont is a registered dietitian who specializes in Digestive Health, IBS and the Low FODMAP Diet. After being diagnosed with IBS in 2007 and struggling for 4+ years with symptoms, Stephanie used very early scientific research to craft and implement a plan in her own life and the lives of her clients to successfully eliminate digestive symptoms. Stephanie supports clients with her online platform at StephanieClairmont.com and through her online program, where she walks clients through the up-to-date, evidence-based system that helps them significantly reduce symptoms, identify their food triggers, and feel comfortable getting back to focusing on living a healthy, happy, life. Stephanie is a speaker, entrepreneur, mom of two boys, and coach to dietitians. Stephanie has shared her expertise on treatment for IBS and her work as an entrepreneur to thousands of dietitians around the world with her live and online trainings. To learn more about Stephanie's approach to digestive health, her work with clients and health professionals, visit www.StephanieClairmont.com
Low FODMAP diet in irritable Bowel Syndrome
Objectives:
Understand what the research shows regarding the Low FODMAP Diet and IBS
Know who the diet is for, who it is not for and when to recommend to patients
Be able to provide clients with a protocol on implementation of the Low FODMAP Diet to appropriate patients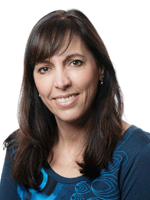 Dr. Elena Verdu is a professor at the Farncombe Family Digestive Health Research Institute at McMaster University. Dr Verdu's research has focused on the pathophysiology of inflammatory and functional gastrointestinal disorders. She graduated from the University of Buenos Aires where she trained in Internal Medicine and Gastroenterology. Later Dr. Verdu undertook clinical research training at the University of Lausanne, Switzerland, where she studied the interaction between chronic infection with Helicobacter pylori and gastritis in humans and the possible therapeutic role of probiotic bacteria. Her PhD studies in the Institute of Microbiology and Gnotobiology at the Czech Academy of Science and University of Lausanne focused on the effect of bacterial antigens in animal models of inflammatory bowel disease. As a post-doctoral fellow at McMaster University she gained further experience with animal models of gut functional diseases and investigated the mechanisms of action of probiotic bacteria.
As a member of the Farncombe Family Digestive Health Research Institute, Dr. Verdu investigates host-microbial and dietary interactions in inflammatory gastrointestinal disorders such as celiac disease and IBD and. Dr. Verdu is the director of the Axenic Gnotobiotic Unit at McMaster University and holds a Canada Research Chair in Intestinal Inflammation, Microbiota, and Nutrition. Through her career, Dr. Verdu has received several research awards including the Canadian Celiac Association's J.A. Campbell Research Award, Master's in Gastroenterology by the American Gastroenterology Association and Young Investigator Award by the Canadian Gastroenterology Association. She is the president of the Society for the Study of Celiac Disease.

Nutrition recommendations for patients with gluten sensitivity

Dr. John L. Sievenpiper, MD, PhD, FRCPC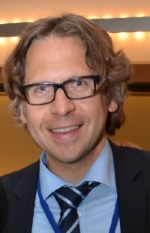 Dr. John Sievenpiper is a Clinician Scientist with appointments as an Associate Professor in the Department of Nutritional Sciences and the Lifestyle Medicine Lead in the MD Program at the University of Toronto. He also holds appointments as a Staff Physician in the Division of Endocrinology & Metabolism and Scientist in the La Ka Shing Knowledge Institute at St. Michael's Hospital. Dr. Sievenpiper completed his MSc, PhD and Postdoctoral Fellowship training in the Department of Nutritional Sciences at the University of Toronto. He completed his MD at St. Matthew's University followed by Residency training in Medical Biochemistry at McMaster University leading to his certification as a Fellow of the Royal College of Physicians of Canada (FRCPC). He has established an internationally recognized research program focused on using randomized controlled trials and systematic reviews and meta-analyses to address questions of clinical and public health importance in relation to diet and cardiometabolic disease prevention with a particular interest in sugars and plant-based dietary patterns. He is directly involved in knowledge translation with appointments to the nutrition guidelines' committees of Diabetes Canada, European Association for the study of Diabetes (EASD), Canadian Cardiovascular Society (CCS), and the Canadian Obesity Network. He is the recipient of numerous awards including a PSI Foundation Graham Farquharson Knowledge Translation Fellowship, Diabetes Canada Clinician Scientist Award, Banting & Best Diabetes Centre Sun Life Financial New Investigator Award, and CIHR-INMD/CNS– New Investigator Partnership Prize. He has authored more than 150 scientific papers and 13 book chapters.
Not so Sweet? A review of the evidence of sugars in cardiometabolic health

Dr. Russell de Souza, BA, BASc, MSc, ScD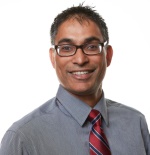 Dr. Russel de Souza, Assistant Professor, McMaster University, is a registered dietitian and nutrition epidemiologist. His main research interests lie in the contribution of dietary patterns and macronutrients (specifically macronutrients) to cardiovascular disease risk throughout the lifespan, and advancing methodology for systematic reviews and meta-analysis. He teaches nutrition to medical students in the Michael DeGroote school of Medicine (McMaster), and has served as an expert advisor to the World Health Organization on dietary fatty acids, and is a co-investigator on the Canadian Alliance for Healthy Hearts and Minds, which seeks to understand community-level factors that influence food choices.
Is Butter Back? Dietary intake of saturated and trans fat and chronic disease

Thomas Wolever MD, PhD, DM (Oxford)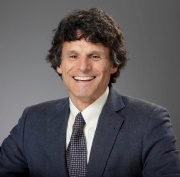 Thomas M.S. Wolever obtained a Bachelor of Medicine and Bachelor of Surgery from Oxford University, UK in 1980, a PhD in Nutritional Sciences from the University of Toronto in 1986 and a Doctorate in Medicine from Oxford University in 1993. His current position is Professor and Graduate Coordinator in the Department of Nutritional Sciences, University of Toronto. He has the following cross appointments: Professor, Department of Medicine, University of Toronto and Member of Active Medical Staff, Division of Endocrinology and Metabolism, St. Michael's Hospital, Toronto.
Dr. Wolever's research interests are the effects of dietary carbohydrates on human physiology and metabolism. He is, perhaps, most well-known for work on the glycaemic index which was as first developed by Dr. David Jenkins and himself, along with other collaborators, while he was a medical student. He has written or co-authored 330 papers in peer-reviewed scientific journals, and also authored a book entitled: The Glycaemic Index: A Physiological Classification of Dietary Carbohydrate published in 2006 by CABI (www.cabi.org).
In 1997 Dr. Wolever founded GI Testing, Inc. to provide confidential GI testing services to industry. To cope with the high demand for GI testing and to enable a wider range of clinical research services to be provided, Glycemic Index Laboratories, Inc. (www.gilabs.com) was formed in 2004; a corporation of which he is President. More important than anything else, he is married with 3 children aged 30, 28 and 21 years. He enjoys orienteering, cycling and recorder playing.
Low Glycemic Index Diet and Chronic Disease Prevention
Objectives

Understand what glycemic index (GI) is.
Understand how day-to-day variation of glycemic responses impacts the clinical utility of GI.
Be able to name 2 ways in which low GI diets may prevent chronic disease.
Be able to list 3 low GI foods.