Dr. Neal Barnard,
Rundle-Lister Lectureship Award Winner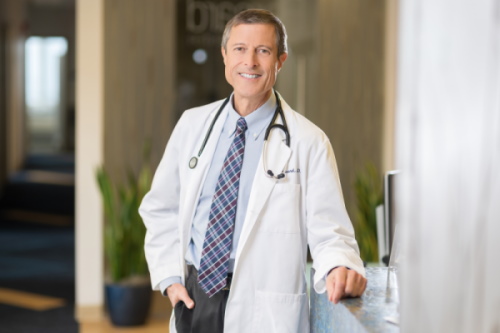 Neal Barnard, MD, FACC, is an Adjunct Professor of Medicine at the George Washington University School of Medicine in Washington, DC, and President of the Physicians Committee for Responsible Medicine. Dr. Barnard has led numerous research studies investigating the effects of diet on diabetes, body weight, hormonal symptoms, and chronic pain, including a groundbreaking study of dietary interventions in type 2 diabetes, funded by the National Institutes of Health, that paved the way for viewing type 2 diabetes as a potentially reversible condition for many patients. Dr. Barnard has authored more than 100 scientific publications and 20 books for medical and lay readers, and is the editor in chief of the Nutrition Guide for Clinicians, a textbook made available to all U.S. medical students.
As president of the Physicians Committee, Dr. Barnard leads programs advocating for preventive medicine, good nutrition, and higher ethical standards in research. His research contributed to the acceptance of plant-based diets in the Dietary Guidelines for Americans. In 2015, he was named a Fellow of the American College of Cardiology. In 2016, he founded the Barnard Medical Center in Washington, DC, as a model for making nutrition a routine part of all medical care.
Working with the Medical Society of the District of Columbia and the American Medical Association, Dr. Barnard has authored key resolutions, now part of AMA policy, calling for a new focus on prevention and nutrition in federal policies and in medical practice. In 2018, he received the Medical Society of the District of Columbia's Distinguished Service Award. He has hosted four PBS television programs on nutrition and health.
Originally from Fargo, North Dakota, Dr. Barnard received his M.D. degree at the George Washington University School of Medicine and completed his residency at the same institution. He practiced at St. Vincent's Hospital in New York before returning to Washington to found the Physicians Committee.
The New Science of Food, Hormones, and Health
After viewing this presentation, participants will be able to:
Understand how intramyocellular and hepatocellular lipids influence insulin action.
Explain how dietary lipids influence insulin sensitivity.

Describe how dietary fiber influences plasma hormone concentrations.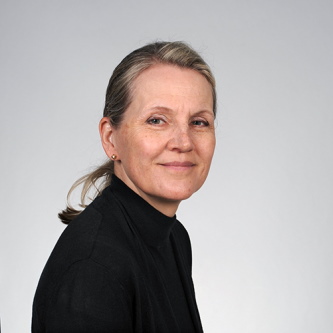 Dr. Ursula Schwab
Ursula Schwab, PhD, is an associate professor (nutrition therapy) at the University of Eastern Finland (UEF). She works also as a clinical nutritionist at the Kuopio University Hospital. Her expertise is in planning and conducting randomized controlled dietary interventions regarding e.g. the effects of dietary fat, fish, berries and whole grain products, and the healthy Nordic dietary pattern on lipid and glucose metabolism including nutrigenomics, lipidomics and metabolomics approaches. Her research group is partly funded by the Spearhead funding of UEF. She has been involved in the updating of the Nordic and Finnish Nutrition Recommendations, and several national good practice guidelines.


What you need to know about the Nordic diet
Objectives:
Describe the key features of the Healthy Nordic Diet.
Differentiate between the Healthy Nordic Diet and the Mediterranean Diet.
Identify the effects of the Healthy Nordic Diet on health.

Dr. Jordi Salas Salvadó, MD, PhD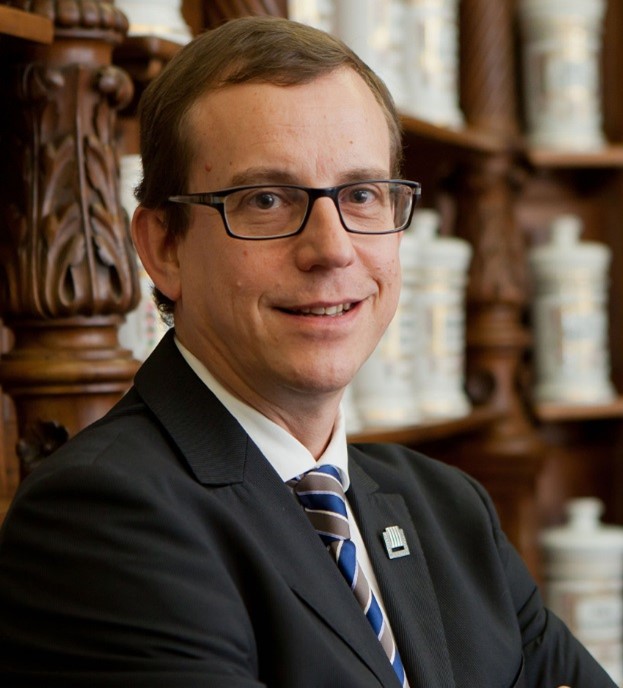 Dr. Jordi Salas Salvadó is a Distinguished Professor of Nutrition (Rovira i Virgili University - URV), Director of the Human Nutrition Unit (Biochemistry and Biotechnology Department, and ICREA Academy Investigator by Catalan Institution of Research and Advanced Studies, holding teaching and research positions in URV since 1988.
Dr. Salas-Salvadó is the Principal Investigator of the CIBER Pathophysiology of Obesity and Nutrition (CIBERobn) of the Carlos III Health Institute and coordinator of its Nutrition Program leading 23 research groups. He is also the Director of the Catalan Center of Nutrition of the Institute of Catalan Studies (CCNIEC), Director of the INC-World Forum for Nutrition Research and Dissemination Chair of the Rovira i Virgili University and is a Member of the Expert Group of Public Health Agency of Catalonia of the Generalitat de Catalunya (ACSA).
At the international level, he is the Chairman of the World Forum for Nutrition Research and Dissemination at the International Nut and Dried Fruit Foundation (INC); Member of the Scientific Committee of the International Carbohydrate Quality Consortium (ICQC); Member of the Panel of Experts of the Diabetes and Nutrition Study Group (DSNG) of the European Association for the Study of Diabetes (EASD), Member of the Scientific Committee of the Danone International Institute and Member of the Academia Europaea, HC).
Since 1983, Dr. Salas-Salvadó has directed more than 30 research projects funded by public agencies (DGICYT, the Ibero-American Cooperation Institute, the Carlos III Health Institute - FIS, PROFIT, CICYT and the European Parenteral and Enteral Nutrition project) and 25 projects in collaboration with pharmaceutical industries and food industries. Dr. Salas' research has focused on clinical trials in humans to evaluate the effect of food, dietary compounds and dietary patterns on obesity, diabetes, metabolic syndrome and cardiovascular diseases. Since 2005, he is one of the leaders of the PREDIMED Study (n=7447 participants), and is currently Coordinator and Chairman of the Steering Committee of the PREDIMED-Plus study (n=6874 participants), two large clinical trials for the primary prevention of cardiovascular disease and mortality.
Is the Mediterranean diet the healthiest diet?
Objectives:
Describe the key components of the Mediterranean diet.
Summarize the epidemiologic evidence demonstrating the beneficial effects of Mediterranean diet on several health outcomes.
Summarize the potential mechanisms explaining the beneficial effects of Mediterranean diet on health.
Describe effective strategies to facilitate adherence to this food pattern.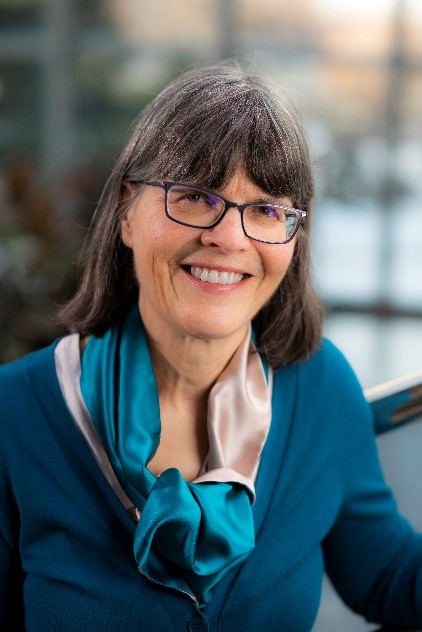 Dr. Catherine Chan is Professor of Nutrition and Physiology at the University of Alberta in Edmonton. She has many research interests including pre-clinical research on the healthful properties of whole foods or ingredients. She is also active in research on food-based nutrition and physical activity programs to improve diabetes outcomes and prevent complications. She has published over 140 peer reviewed papers and co-authored the Nutrition Therapy chapter of the 2018 Diabetes Canada Clinical Practice Guidelines. In addition, with Dr. Rhonda Bell, she published the menu plan and recipe book "Pure Prairie Eating Plan" to assist people with diabetes to stick to a healthy diet for which they won the Edmonton-University of Alberta Community Scholar Award in 2016. She sits on the Board of Directors of the Canadian Nutrition Society and is a former President of the Canadian Physiological Society.
Pure Prairie Eating Plan: A healthy eating pattern for the prairies
Objectives:
Establish the case for developing a dietary prescription based on the 4-A Framework.
Quantify the clinical benefits of the Pure Prairie Eating Plan (PPEP)
Consider how the PPEP can be adapted for different ethnicities and cultures



Dr. Treena Wasonti:io Delormier, PhD, PDt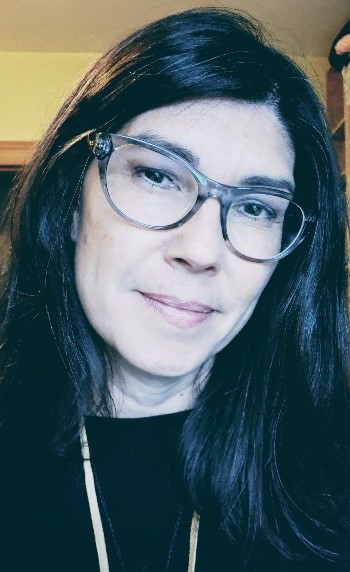 Dr. Treena Wasonti:io Delormier is Kanien'kehá:ka (Mohawk). She is an Associate Professor in the School of Human Nutrition at McGill University. She is a Registered Dietitian with a master's of science in nutrition and doctorate in Public Health (Health Promotion). She currently serves as Scientific Director of the Kahnawake Schools Diabetes Prevention Project (KSDPP), a 27-year community-university research partnership and health promotion program in her home community of Kahnawake, near Montreal, Quebec. She holds a Canada Research Chair in Indigenous Food Sovereignty and Nutrition.
Indigenous Food Sovereignty as a Determinant of Health

Dr. Bradley Willcox, MD, MSc, FGSA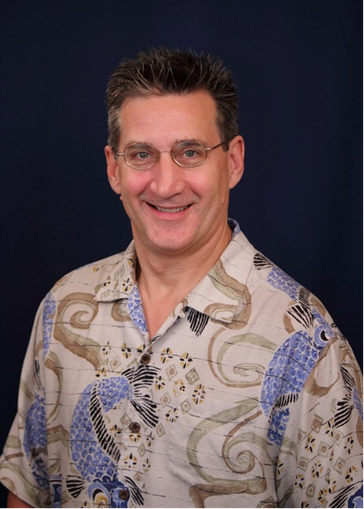 Dr. Bradley J. Willcox trained in Medicine at the University of Toronto, Internal Medicine at the Mayo Clinic, and Geriatric Medicine at Harvard Medical School and is Board-certified in both Internal Medicine and Geriatric Medicine. He is Full Professor and Director of Research at the Department of Geriatric Medicine, John A. Burns School of Medicine, University of Hawaii, at the Kuakini Medical Center (KMC) Campus. At KMC he is Principal Investigator and Director of the NIH-funded Center of Biomedical Research Excellence for Translational Research on Aging. He also is Principal Investigator of the NIH-funded Hawaii Lifespan Study and Hawaii Healthspan Study, and co-Principal Investigator of the Okinawa Centenarian Study. He was Physician Leader of the Long Term Care Hospitalist Service at The Queens Medical Center, Honolulu, for over 10 years and established a new rehabilitation center to help rejuvenate and transition geriatric patients from the hospital back to the community.
Dr. Willcox has published widely in the genetic, environmental and clinical aspects of healthy aging as well as evidence-based geroprotective therapeutics for healthy aging and longevity. He is a frequent reviewer for major medical journals and is on the Editorial Board of the Journals of Gerontology, the leading gerontological journal. Dr. Willcox also served on the Board of Scientific Counselors for the U.S. National Institute on Aging (NIA), which reviews all intramural NIA research programs. He is co-author of a New York Times bestselling book on healthy aging and his work has appeared on the covers of National Geographic, Time Magazine, as well as on Oprah, Good Morning America, BBC, TED-X and other major media. He has been on the scientific advisory board of several of the largest health care and nutrition companies in the world and was recently recognized as among the top fifty experts in the world on aging and longevity.
Keys to Healthy Aging and Longevity: The Role of Healthy Diets in Okinawa and other Blue Zones
Participants will be better able to:
Understand the most important, clinically relevant, differences between biological and chronological aging.
Understand the demographic and nutritional epidemiologic characteristics of a "Blue Zone."
Identify how the traditional Okinawan dietary pattern (and particular foods) have influenced healthy aging and longevity in Okinawa, the original Blue Zone.
Learn evidence-based, adaptable dietary strategies (and other health habits) that are common across the world's Blue Zones, to help better manage patients over the life course.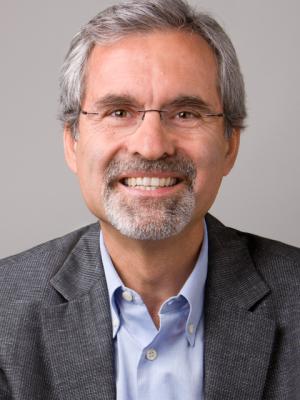 Dr. Joan Sabaté is Professor of Nutrition and Epidemiology at Loma Linda University School of Public Health where he directs the Center for Nutrition and Healthy Lifestyles. Originally from Spain, Dr. Sabaté is a board-certified physician in Internal Medicine who moved to the U.S.A. to practice Public Health Nutrition. Being a member of the US 2020 Dietary Guidelines Advisory Committee is his most recent contribution to public health.
Dr. Sabaté was the principal investigator of a nutrition intervention trial that directly linked the consumption of walnuts to significant reductions in serum cholesterol, published in the New England Journal of Medicine in 1993. He is co-investigator of the Adventist Health Studies prospective epidemiological studies relating dietary intake with health outcomes that have the largest cohort of vegetarians. For the past 25 years, he has been the principal investigator of many human nutrition intervention trials investigating the health effects of nuts, avocados, berries and other plant foods.
Dr. Sabaté directs the Environmental Nutrition research program at Loma Linda University School of Public Health that focuses on sustainable diets and explores the interrelationships between the environmental and health impacts of food choices.
What to Tell Your Patients Transitioning to a Plant-Based Diet
Objectives:
Identify the reasons your patients want to follow a plant-based diet
Summarize the effects of plant-based diets in the prevention and treatment of chronic diseases
Describe the role of plant-based diets on environmental sustainability
Present practical food guides and effective strategies for clinicians to help patients adhere to these diets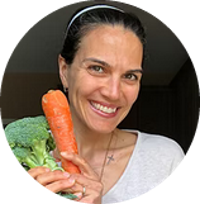 Dr. Amanda Marrone has been a family physician in the Niagara Region in Ontario for almost 18 years. After completing both her medical and residency training at McMaster University, she practiced rural family medicine at the Smithville Family Health Team from 2004 – 2020 where she included hospital in-patient care, low risk obstetrics, surgical assisting, and palliative care in her scope of practice. She is an Associate Clinical Professor at the Michael G. DeGroote School of Medicine, and enjoys teaching both undergraduate and post-graduate trainees. In July 2020, she made the decision to transition away from her busy full-time family practice to pursue her dream of practicing lifestyle medicine. She has completed her Board Certified Lifestyle Medicine through the American College of Lifestyle Medicine. Dr. Marrone believes that Lifestyle Education is medicine's "missing link" and it has the potential to change the face of chronic disease in Canada. She is passionate about empowering patients to take charge of their health with lifestyle measures and dedicated to bring lifestyle medicine education to medical students, residents and faculty.
While she has valued her time as a health care "provider" in conventional family medicine for over 17 years, she now strives to develop her role as a health care "educator", whose aim is to enhance patient autonomy and empowerment through clear and detailed patient education in lifestyle modification. She is passionate about empowering patients to take charge of their health, which in turn can help ease the strain on the health care system. She has a keen interest in teaching in a group setting, where patients can learn not only from her but from each other as well! She is the creator of the "Welcome Home! Lifestyle Medicine Program", a 10-week group-based patient education program which focuses on the six pillars of lifestyle medicine: nutrition, physical activity, stress management, substance avoidance, sleep hygiene and social interconnectedness. She is excited to launch this program both in person and virtually later this year.
Integrating Lifestyle Medicine in Your Family Practice
Objectives:
Explore ways to approach lifestyle discussions with your patients using a "Coaching" approach and Motivational Interviewing strategies.
Review some strategies to bring lifestyle medicine education into your busy office setting.
Troubleshoot some "pitfalls" you might encounter when having these patient discussions.