Dr. Dean Ornish,
Rundle-Lister Lectureship Award Winner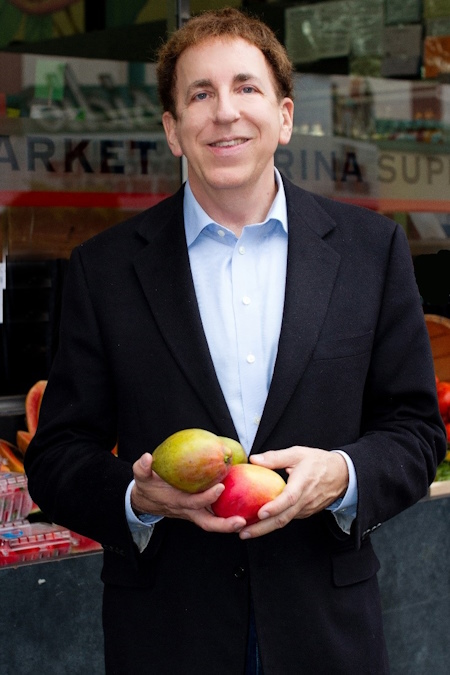 Dean Ornish, MD, is the founder and president of the non-profit Preventive Medicine Research Institute and Clinical Professor of Medicine at UCSF and Clinical Professor of Medicine at UCSD. He received his M.D. from the Baylor College of Medicine, was a clinical fellow in medicine at Harvard Medical School, and completed an internship and residency in internal medicine at the Massachusetts General Hospital.
For over 45 years, he has directed clinical research demonstrating, for the first time, that comprehensive lifestyle changes may begin to reverse even severe coronary heart disease, without drugs or surgery. He directed the first randomized controlled trial demonstrating that comprehensive lifestyle changes may slow, stop or reverse the progression of early-stage prostate cancer. His research showed that comprehensive lifestyle changes affect gene expression, "turning on" disease-preventing genes and "turning off" genes that promote cancer and heart disease, as well as the first controlled study showing that these lifestyle changes may begin to reverse cellular aging by lengthening telomeres, the ends of our chromosomes which regulate aging (in collaboration with Dr. Elizabeth Blackburn, Nobel Laureate). He is directing the first randomized controlled trial to determine if lifestyle changes may slow, stop or reverse the progression of early Alzheimer's disease.
He is a #1 New York Times bestselling author of seven books, all national bestsellers, including four New York Times bestsellers. UnDo It! (co authored with Anne Ornish) was published by Random House as their lead nonfiction title in January 2019. His three main-stage TED.com talks have been viewed by over seven million people.
The research that he and his colleagues conducted has been published in the Journal of the American Medical Association, The Lancet, Proceedings of the National Academy of Sciences, Circulation, The New England Journal of Medicine, the American Journal of Cardiology, The Lancet Oncology, and elsewhere.
He was appointed by President Clinton to the White House Commission on Complementary and Alternative Medicine Policy; by President Obama to the White House Advisory Group on Prevention, Health Promotion, and Integrative and Public Health; and by Governor Newsom to the Governor's Brain Trust on Alzheimer's Disease Prevention and Preparedness. He is also a member of The Lancet Oncology "Moonshot Commission." He has been a member of the boards of directors of the San Francisco Food Bank and the J. Craig Venter Institute.
For Dr. Ornish's full bio, please visit the Rundle-Lister Lectureship Award page.
A Unifying Theory of Lifestyle Medicine
This presentation will explain why a whole foods plant-based diet, moderate exercise, stress management techniques and love/social support are beneficial in preventing a wide variety of chronic diseases. They share common biological mechanisms, which, in turn, are directly influenced to what we eat, how we respond to stress, how much exercise we have and how much love and social support we experience. The health policy implications of this will also be explored.
Objectives:
To be able to describe and understand the biological mechanisms common to many chronic diseases.
To be able to describe and understand how diet and lifestyle choices affect each of these biological mechanisms—for better and for worse.
To understand the hypothesis of why these lifestyle changes may stop or reverse the progression of early-stage Alzheimer's disease and the randomized, controlled clinical trial in progress to test this hypothesis.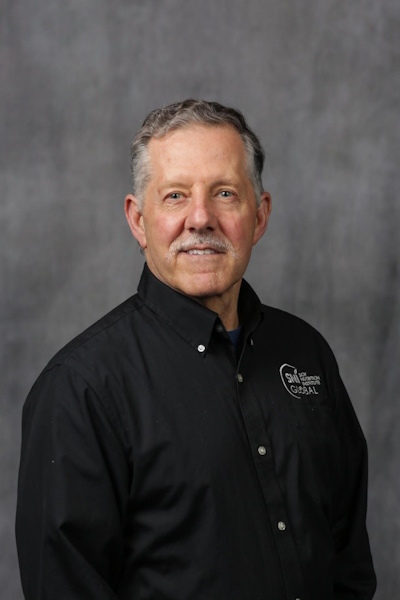 Dr. Messina is the Director of Nutrition Science and Research for Soy Nutrition Institute Global, the co-owner of Nutrition Matters, Inc., a nutrition consulting company, and an adjunct associate professor at Loma Linda University. Over the past three decades, Dr. Messina has devoted his time to the study of the health effects of soyfoods and soybean components such as isoflavones. He writes extensively on these subjects, having published more than 100 articles and book chapters for health professionals, and has given more than 750 presentations to both consumer and professional groups in 55 countries. Dr. Messina is the chairperson of the editorial advisory board of, and writes a regular column for The Soy Connection, a quarterly newsletter that reaches over 250,000 dietitians and other health professionals. He has also organized and chaired ten international symposia on the role of soy in preventing and treating chronic disease and has organized ten meetings in the United States, China, India, Brazil and Italy. Dr. Messina is the co-author of three books, The Simple Soybean and Your Health (Avery Publishing Group, 1994), The Vegetarian Way (Crown Publishers, 1996), and The Dietitian's Guide to Vegetarian Diets: Issues and Applications (Aspen Publishers, 1996, Jones and Bartlett, 2004, 2010, 2022).


Science supports the benefits and safety of soyfoods
Objectives:
To be able to identify the differences between estrogen and soybean isoflavones (phytoestrogens).
To counsel women diagnosed with breast cancer about soy food consumption.
To be able to refute concerns about the safety of soy foods such as male feminization and anti-thyroid effects.

Dr. Sonia Anand, MD, PhD, FRCPc, FRSC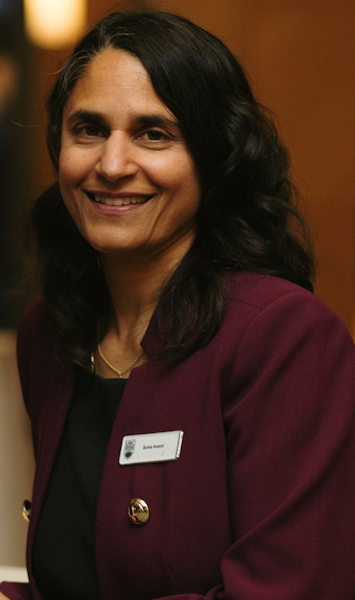 Dr. Sonia Anand MD, PhD, FRCPc, FRSC is a Professor of Medicine and Epidemiology at McMaster University, is the Director of the Chanchlani Research Centre focused on Health Equity Research, and is a Senior Scientist at the Population Health Research Institute. Dr. Anand received a Doctor of Medicine from McMaster in 1992, Internal Medicine Training at McMaster and a Fellowship of the Royal College of Physicians and Surgeons of Canada in 1996. After additional clinical training in thrombosis and in vascular medicine at Harvard's Brigham and Women's Hospital, Dr. Anand works as a vascular medicine specialist at Hamilton Health Sciences and McMaster University. Dr. Anand further received her Master's in Clinical Epidemiology at McMaster in 1996 and Ph.D. in Health Research Methodology at McMaster in 2002. She holds the Canada Research Chair in Ethnic Diversity and Cardiovascular Disease and the Heart and Stroke Foundation of Ontario/Michael G. DeGroote Chair in Population Health Research. Her present research focuses upon the environmental and genetic determinants of vascular disease in populations of varying ancestral origin, women and cardiovascular disease. Dr. Anand has been awarded more than 46 million dollars in research funding in the last 10 years including two recent COVID-19 observational studies. Dr. Anand's work is widely published amongst academic journals with over 420 scientific publications, and in 2019 she was inducted as a Fellow to the Canadian Academy of Health Sciences. In 2020 she received the Lifetime Achievement Award for Diabetes from the South Asian Health Foundation, UK. In 2021, Dr. Anand joined the National Heart and Stroke Foundation as a Board member. In 2022, Dr. Anand received the Margolese National Heart Disorders Prize, and was inducted as a Fellow of the Royal Society of Canada. In 2023, she was awarded the YWCA Women of Distinction award.

Dr. Alison Duncan, PhD, RD, FDC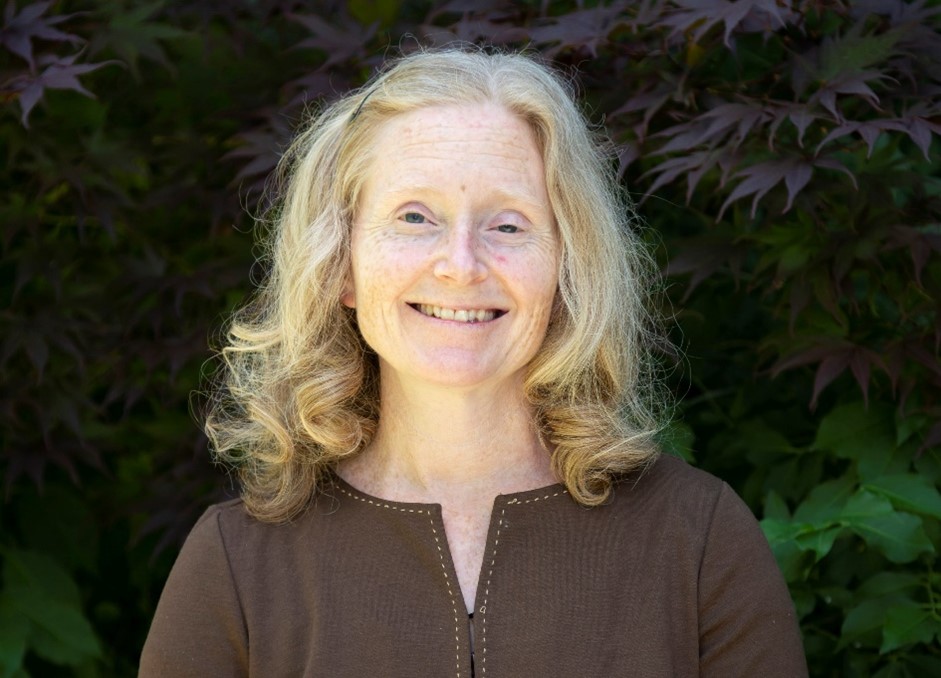 Dr. Alison Duncan is a Professor and Associate Director of Research at the Human Nutraceutical Research Unit, in the Department of Human Health and Nutritional Sciences at the University of Guelph. Alison's academic training is focused on nutrition with a Bachelor of Applied Science in Applied Human Nutrition from the University of Guelph, training for a Registered Dietitian at Sunnybrook Health Sciences Centre in Toronto, a MSc in Nutritional Sciences from the University of Toronto and a PhD in Nutritional Sciences from University of Minnesota. Her teaching and research relate to the effects of functional foods on human health outcomes examined in human clinical trials with a particular focus on agri-food-health continuum. Alison is currently serving as the Research Program Director for the Knowledge Translation and Transfer program of the Ontario Agri-Food Innovation Alliance. Alison has recently served as President of the Canadian Nutrition Society, is a long-time member of the editorial board for the Journal of Nutrition and she has been named a Fellow of the Dietitians of Canada.
Functional Foods for Health
Functional foods can be defined as foods containing bioactives that provide health benefits beyond basic nutrition. This presentation will introduce and overview the concept of functional foods and summarize evidence that has connected functional foods to health with a focus on clinical relevance and utility.
Objectives:
To understand what a functional food is.
To recognize the unique aspects that plant and animal agriculture offer for functional foods.
To review examples of studies that have examined functional foods for health.
To appreciate the factors that facilitate the success of a functional food.
To consider the use of functional foods in clinical practice.


Heather Keller, RD, PhD, FDC, FCAHS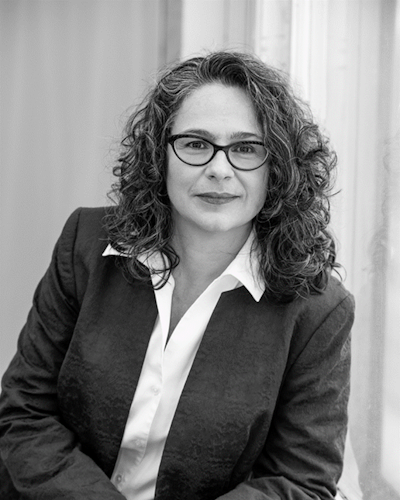 Dr. Heather Keller is the Schlegel Research Chair in Nutrition & Aging at the University of Waterloo. She is an internationally recognized expert in geriatric nutrition, assessment, and treatment. Research areas focus on nutrition risk and malnutrition identification and treatment across care sectors; improving nutrition care processes and implementing screening and other best practices; supporting food intake of diverse groups living in the community, including those living with dementia; and improving hospital and residential food and promoting food intake and the mealtime experience in these settings. Professor Keller has led several national research and knowledge translation projects, including the landmark Nutrition Care in Canadian Hospitals, More-2-Eat and Making the Most of Mealtimes in Long Term Care studies. Professor Keller has published more than 250 peer-reviewed articles and translates much of this evidence into practice with tools and resources. As a founding member and past chair/co-chair (2009-2018) of the Canadian Malnutrition Task Force, she is involved in translating research into practice and advocating for improvements in nutrition care. She is currently the co-chair of the primary care working group for CMTF and involved in several national and international expert groups advancing the prevention, detection and treatment of malnutrition.
Nutrition and Older Adults: Who is at risk and how can I manage their care?
Objectives:
Recognize the importance of nutrition risk and malnutrition in the older adult primary care population.
Describe nutrition risk screening and pathways of care designed to support management of these patients.
Formulate a plan of action for integrating nutrition screening into practice.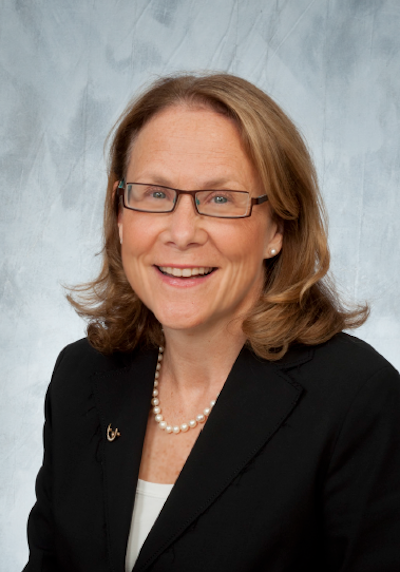 Dr. Debra Katzman is a Professor of Pediatrics, in the Department of Pediatrics and University of Toronto (UofT) and Senior Associate Scientist at the Research Institute at the Hospital for Sick Children (SickKids). In addition, she is a Member of the Institute of Medicine at the UofT. She is also the pediatric lead for Eating Disorder Ontario. She co-established the Eating Disorders Program at the Hospital for Sick Children in Toronto in 1993 and was the Director of the Eating Disorders Program from 1993-2012. Dr. Katzman is an Associate Editor of the Journal of Adolescent Health.
The focus of Dr. Katzman's research program has been to study and understand the unique physiologic and developmental issues in children and adolescent with eating disorders. She has been particularly interested in the medical complications associated with pediatric eating disorders; in particular osteoporosis, brain structure and function, and amenorrhea. New research priorities include exploration and improvement in the current diagnostic classification of eating disorders in children and adolescents.
Dr. Katzman co-edited a book for parents on eating disorders, "Help for Eating Disorder: A Parent's Guide to Symptoms, Causes and Treatment". She has received numerous awards including the 2013 Academy for Eating Disorders' Leadership Award for Clinical, Administrative or Educational Service and the 2020 Lawrence S. Neinstein Award in Young Adult Health.
ARFID - More than picky eating
Objectives:
Develop an understanding of the diagnostic criteria and behaviors of children and adolescents with Avoidant Restrictive Food Intake Disorder (ARFID).
Understand how ARFID impacts the growth and development of children and adolescents with ARFID.
Summarize the treatment options for children and adolescents with ARFID.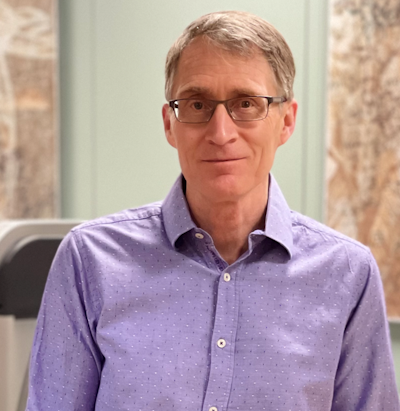 Dr. Mark Tarnopolsky is a neuromuscular and neurometabolic clinician-scientist who received an MD and PhD (Cell Biology and Metabolism) from McMaster University. He currently holds an endowed chair from McMaster Children's Hospital Foundation in the area of neuromuscular and neurometabolic genetic disorders and follows over 1500 patients with myopathies, mitochondrial disorders and other neurogenetic disorders. He has published over 500 peer reviewed papers and has an h-index of 138. His research focuses on pharmacological, nutraceutical and exercise therapies for neuromuscular and neurometabolic disorders, aging, obesity and other disorders that affect the mitochondria and muscle function. He was the co-founder and CSO of Life Science Nutritionals and has been involved in the start-up of several other university spin-off companies. He is the founder, CEO and CSO of Exerkine Corporation which is a bio-technology/nutraceutical company developing therapies for aging, obesity, muscular dystrophy and mitochondrial disorders.
Multi-ingredient Nutritional Supplementation for Older adults and Obesity
Objectives:
To describe the common molecular pathophysiology between aging and obesity and describe the concept of sarcopenic obesity.
To evaluate the role of exercise as a countermeasure for aging associated sarcopenia and potentially GLP-1 Ra drug induced muscle loss.
To review the evidence for multi-ingredient nutritional supplements to enhance muscle mass gains and promote body fat loss.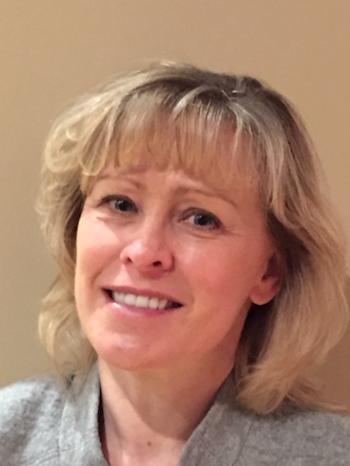 Dr. Hope Weiler is a Research Scientist in the Nutrition Research Division of the Bureau of Nutritional Sciences, Health Products and Food Branch. She joined health Canada in late 2018 to lead a research program focused on fat-soluble vitamins, with specific emphasis on vitamin D. Dr. Weiler has authored over 200 peer-reviewed publications and provided graduate training to numerous graduate and undergraduate trainees. She has served numerous societies, organizations and areas of nutrition including national and international federal funding agencies in peer-review. Dr. Weiler is a member of the editorial boards of Nutrition Research and The Journal of Nutrition.
Vitamin D Recommendations, Intakes and Status across the Life Stages in the Canadian Context